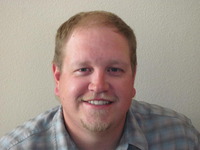 Residential/New Construction Specialist
Office: (307) 742-3000
Cell: (307) 760-1670
Over 19 years experience
NAR -- member of National Association of Realtors
LBR -- President of the Laramie Board of Realtors 2006
Voted 2006 REALTOR OF THE YEAR
I specialize in helping clients and customers in the buying and selling of single-family residences and income property within the cities of Laramie, Centennial, and Albany County. I am also your source for new construction needs in the Laramie area as well. Working with several builders we can find the right new home for you. I keep current of all transactions in these areas, and I'm also very knowledgeable with the local building codes and new construction development.
A Laramie Native, I take great pride in seeing my town succeed and in building a better community. If you are a first time home buyer or a savvy investor, I can assist you with all your real estate needs.
I am very fortunate to be married to my high school sweetheart and best friend, Kacee. We have three wonderful children Michael,Emma and Robby. We also have three dogs Trigger, Lucy and Daisy Mae.
I enjoy the outdoors and when I am not out with clients or customers you can usually find me up in the mountains or coaching various youth sports around town!
Call me today for all you Real Estate needs!
Rob Schutterle
Associate Broker
Office: 307.742.3000
Cell: 307.760.1670
Rob@mvprealestate.com